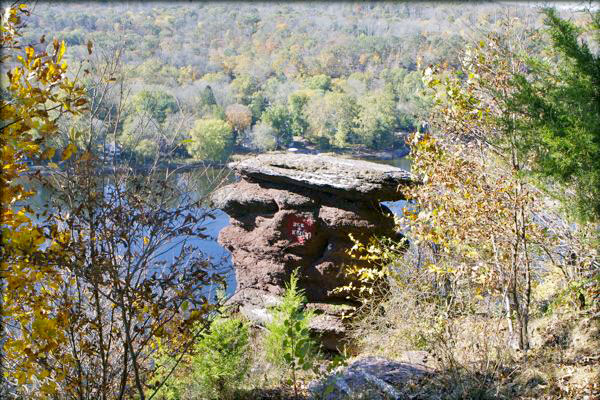 Rockface To Radically Change, Plans Unveiled by NJDOT

Aesthetics are expected to change at Devil's Tea Table in Hunterdon County, NJ as a result of NJDOT plans for rockfall mitigation to improve Rt. 29 roadway safety in Kingwood Twp.


Read several investigative stories about NJ rockfall projects:


"More lawmakers push back on NJ spending millions to stop falling rocks on highways"
"$28M rockfall mitigation project could improve traveler safety on Route 29, DOT says"
"One NJ mayor had no clue a DOT rockfall project was coming to his township. He wasn't alone"
"How one firm cashed in $7M in consulting fees for a DOT rockfall project still being planned"
"NJ DOT spends millions to stop falling rocks on highways. But how often does that happen?"
"Pa. and NJ leaders, including Congressman Tom Kean, listen to concerns about I-80/Route 611 on bus tour"

The August 1, 2019 Kingwood Township Committee meeting was packed with over 70 NJ and PA residents concerned about visual changes to the rockface. Present was NJDOT constituent and communications staff, the project manager, and geologists. Attendees learned that the remediation scheduled for 2023 will be funded with federal transportation dollars. Thirty-two documented rockfalls onto Route 29 in the last five years, along with rock instability, identify the Devil's Tea Table area as the third highest priority rockface project in NJ. Conceptual plans from 2015 were intended for contractor bids and do not reflect the current project approach developed after a three year scientific review. The work, divided into four project segments, will include vegetation and rock removal, securing rocks including the Devil's Tea Table itself, the installation of draping material to cover select sections, and the creation of a 15-20 foot ditch along the roadway. Worried about the visuals changing from a scenic aesthetic to an industrial look, local residents also expressed fears that rock blasting will impact groundwater and private wells. Other environmental matters were acknowledged including that Kingwood Township is located within the Lower Delaware Wild and Scenic River corridor, that Route 29 is part of the Delaware River Scenic Byway, that NJDEP maintains Green Acres and open space in the area, and that endangered species and the D&R Canal Park are in close proximity. Residents were advised that traffic will be rerouted at times and limited closures during daylight rock blasting will occur. Future meetings will be held in Kingwood Township to present renderings of what the four project segments will look like upon completion and to solicit additional public comment. Further information can be obtained by calling NJDOT at 609-963-1982 or emailing Meredith Hammond, Community Relations Manager, Office of Community and Constituent Relations, at This email address is being protected from spambots. You need JavaScript enabled to view it..

View the project proposal here, (Elevation Sketches and Photos: Pages 36-47), and here.

See our public information letter here.

Video of Devil's Tea Table Landscape, Courtesy of Robert Smith Jr.